in My Medical Student Life
By Nabeel Ibrahim
Published on 01/01/2019
I'm ZAINAB MOHAMED MUJAH and this is My Medical Student Life
Zainab Mohamed Mujah (Zai) got into Medical school at a young age. She decided not to do her A'Levels, and opted for the Pre-Medicine route. At just 18-years-old Zainab says she hopes to become a Pediatric Surgeon one day. It was a pleasure for me to interview Zainab for My Medical Student Life.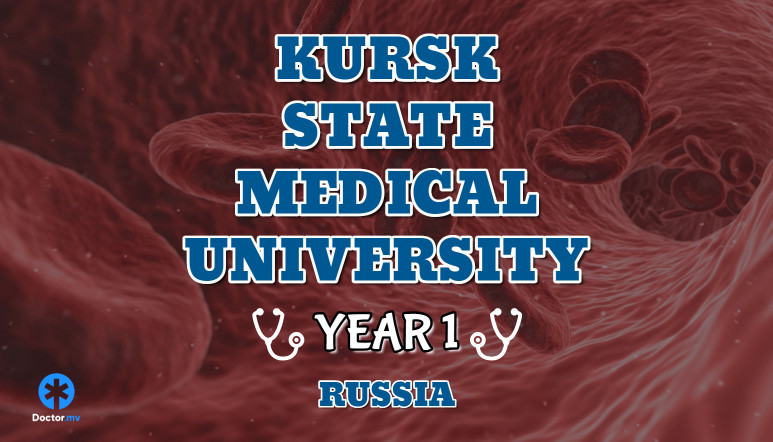 Nabeel Ibrahim
Published on: 01/01/2019
Kursk State Medical University
First Year
Russia
Zainab Mohamed Mujah
Advertisement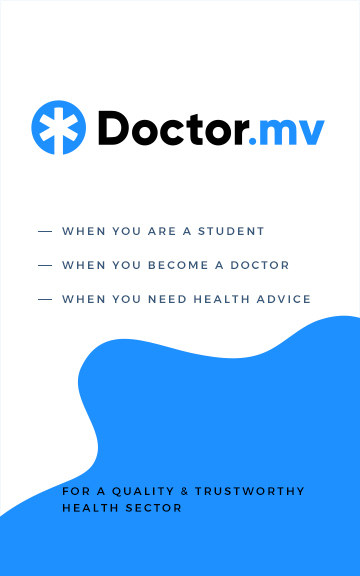 University
Kursk State Medical University
Current Year
First
Medical Specialty Interested in
Pediatric Surgeon
Most Inspiring Person
My mom
Single Quality that defines a great Doctor
Honesty but kindness
First of all, walk us through the step-by-step processes that you went through to get to where you are today?
I was in Thaajuddeen school until grade 10 and I opted not to do my A'levels afterwards. I didn't think A'level was important because now we have the option of Pre-medicine which only takes one year while A'levels take two years. In addition, you have to study some subjects which are not all that important for medicine
Hence, I decided to work at ADK hospital and worked there for about 6 months. It was very helpful I met a lot of amazing doctors and got some of the best advice ever.
I got an opportunity to study Pre-medicine in Russia so I took the chance. I got into KSMU through an agency called EduInk, and they helped me with enrollment and get settled in Russia.
When did you first realize you wanted to study medicine?
The idea of becoming a doctor actually came from my mom. I had spent months trying to decide on what I wanted to be. I told my mom I wanted something which has to do with helping people. Plus, I didn't want to sit at a desk everyday and do a normal job in the future. The idea of pediatrics came because I love kids and I actually get along very well with them.
Take us through a typical study day.
I usually wake up at 7.30 am and go to uni by 9 am. Through out the whole day we have various classes in different buildings. We usually finish classes around 4.30 pm and when I get home it's usually 5 pm.
After I get home I usually cook and watch a series while eating. And I just take a break of maybe 1 or 2 hours. Then I do my homework for the next day and if I have an important subject I'd prepare for that by reading lectures or read from the internet and textbooks. Although if I do have an exam I'd sleep after doing homework and wake up around 3 or 4 am and study. I am one of those students who can't concentrate if I'm tired.
If you had a chance for a "do-over" in life, what would you do differently?
I actually wouldn't do anything over because I feel like if I did then I wouldn't be where I am today.
What is a skill required in medical school?
Ambition!
I feel if you're not ambitious about becoming a doctor or the reasons why you want to become a doctor, you would loose interest about halfway through the first or second year. You wouldn't have any interest in subjects like Anatomy and it would be really hard to study.
Name your favorite medical text book.
Atlas of Human Anatomy by Frank H. Netter.
Do you usually get time to cook meals or do you eat outside?
I usually cook at home but if I have an exam the next day or if I'm really tired, I'll buy something and go home. If my friends and I finish uni early or if we just finished a lot of exams at once we would all go out and celebrate at a restaurant.
What do you know now that you wish you knew when you first started medical school?
That you'd need to do a lot of your own research on some subjects in order to just understand it first.
I realized that subjects like Biology, Physics, Chemistry and Anatomy require you to know a lot of additional information that might not be mentioned in one textbook but might be in the other. That's why I find that reading additional information on these subjects comes to be very useful in class.
What do you think needs to change in the health industry of the Maldives today?
I feel as if some types of health care (example; cancer treatment) should be more available to patients who are not living in Male' or close to Male'.
Finally, what is the one tip/advice you want to give to our readers?
If you want to be a doctor you should definitely give it a go. It's not easy but if you do study hard and not give up I feel as if any of us could get to the end!
The My Medical Student Life series was created for the sole purpose of helping medical students and aspiring doctors on their journey to become a successful Maldivian Healthcare Professional. Have a suggestion, idea or question? Email us.
Related Articles
Recent Articles