in My Medical Student Life
By Nabeel Ibrahim
Published on 16/09/2019
I'm MA'ANI FATHULLA ISMAIL and this is My Medical Student Life
Ma'ani Fathulla Ismail is one of the students that first enrolled in the Maldives National University, School of Medicine. She was the first student of Raa Atoll Education Center to win 1st place in the National O'level Top 10, and she also won 2nd place in the National A'level Top 10 while studying in Villa International High school. The 21-year-old states that she loves photography and enjoys discussions with her close friends. It was a pleasure for me to interview Ma'ani for My Medical Student Life.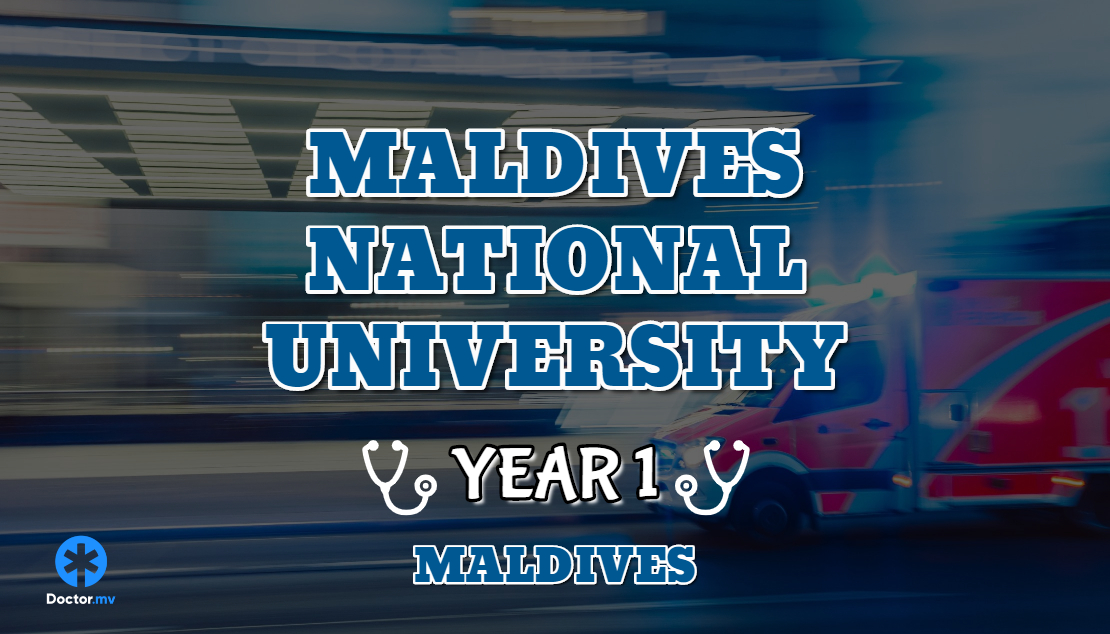 Nabeel Ibrahim
Published on: 16/09/2019
First Year
Maldives
Maldives National University
Ma'ani Fathulla Ismail
Advertisement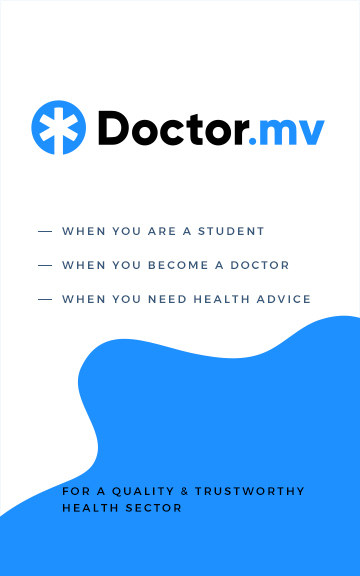 University
Maldives National University
Current Year
First
Medical Specialty Interested in
Psychiatry
Most Inspiring Person
I can't choose between my mom and dad. They've always shown me how to be resilient throughout the toughest challenges and how to never lose compassion no matter what the situation is.
Single Quality that defines a great Doctor
Compassion
First of all, walk us through the step-by-step processes that you went through to get to where you are today?
I studied at Raa Atoll Education Centre in Raa Meedhoo from 2004-2015, and completed up to 11th grade there. Due to certain circumstances I had to move to VIHS in 2015 to complete my 12th grade.
I worked as a translator/clinical assistant for 3 months in Raa Meedhoo Health Centre towards the end of 2016. But then I proceeded to tutor O'level students back home in Raa Meedhoo, until I left for college.
Both of my parents were teachers at one point of their lives (my mom is still a dhivehi teacher) so after medicine, I'm the most passionate about teaching.
MNUSM is not the first medical college that I joined.
One of the biggest challenges I had to face in my life was moving to New Delhi to study MBBS in All India Institute of Medical Sciences (AIIMS). It was back in August of 2017.
Everyone told me how lucky I was because AIIMS is a very prestigious college with all the latest facilities and amazing teachers. I am not saying that AIIMS is a bad place. I have so many fond memories of AIIMS and I made good friends back there.
But I couldn't stay there for too long in 2017. I was always lonely even around people, I felt frustrated and depressed and anxious. It was very competitive and the teachers expected a lot from all the students. I wasn't mentally fit to continue my studies so I decided to defer my semester to 2018.
I did rejoin AIIMS in July 2018 again. But I found myself getting sick all the time and I wasn't able to attend classes. I wasn't learning at all. Maybe I wasn't meant to be there or maybe it was something in the air. I left AIIMS in September 2018 when I got the chance to study MNUSM.
When did you first realize you wanted to study medicine?
It's hard to pinpoint exactly when I realized I wanted to study medicine. When I was just 5 years old, I got a doctor's kit with a toy stethoscope and other equipments and I would pretend to be a doctor. So I was always into it. At one point in my life I really wanted to do teaching but at the moment my big picture is to first do MBBS and proceed to teach in this field - perhaps at MNUSM.
Take us through a typical study day.
I wake up for fajr. I'm more of a night owl so I sleep a bit after fajr to catch up on my sleep. Classes start earliest at 8 AM. I stay in Villingili so I've to get ready by 7:30 AM to catch the ferry on time. Classes end at 4 PM.
I have an amazing study partner and an equally amazing study group. Most of the days I would stay back at dharumavantha hospital to study with my study partner or she would come to study at my place till around 10 PM. I study with my study group mostly during empty periods between classes.
When I'm alone at home, mostly at night after 10 PM, I'd self study. Maybe read textbooks or lecture notes or watch videos. It depends on my mood. I sleep around 1 AM.
What is the hardest part of medical school?
The long hours of studying and somehow it still not being enough.
What is the best part about studying medicine?
The best part about medicine is realizing how every single aspect of the human body is so perfectly regulated despite how complex it is. It brings me closer to our creator because certainly none of this could have happened spontaneously. It makes me realize how much of a blessing good health is.
Overall, I think it's helping me develop as a person, intellectually and spiritually.
Name your favorite medical text book.
There's too many! I can't pick. But I read Mark's Basic Medical Biochemistry (Michael Lieberman & Alisha Peet) the most.
Do you study alone or in a group with others? Any reasons?
I never did group study and I never had a study partner throughout my school life. But med school has taught me the importance of group studying.
When I joined MNUSM I met some of the smartest people I've ever known. They are so passionate about studies it motivates me to study. I love discussing all the lessons with them.
I still do self study but I'm not entirely dependent on it. It's important to share what you know with your fellow classmates and it's wonderful when they share their insight because it helps you attain a better understanding of everything. Plus it makes studies a lot more fun
What do you know now that you wish you knew when you first started medical school?
This is all that I expected it to be. I just wish I could've joined MNUSM right from the beginning (wouldn't have been possible back in 2017 because MNUSM begun teaching last year). I'm still trying to come to terms with whatever happened in AIIMS. Right now I am just trying to convince myself that it's okay to fail as long as I don't stop trying.
What do you think needs to change in the health industry of the Maldives today?
We have hospitals and health centres throughout Maldives. But it's sad that the quality of services given isn't even close to being sufficient. The lack of competent doctors/specialists and even equipment in islands and atoll regional hospitals is what brings everyone to Male'. The goal should be to provide good healthcare to everyone, everywhere. And yes - normalize mental healthcare!
Finally, what is the one tip/advice you want to give to our readers?
I've always been afraid of failing. But failure is inevitable. I gave up twice before joining MNUSM to proceed with medical school. And I'm glad that I finally found my place and people.
If I had completely given up and stopped trying, I wouldn't be where I am today.
So yes, you might fail, once twice thrice or a dozen times. But keep trying - passion will take you to your destination.
The My Medical Student Life series was created for the sole purpose of helping medical students and aspiring doctors on their journey to become a successful Maldivian Healthcare Professional. Have a suggestion, idea or question? Email us.
Related Articles
Recent Articles